Chateau Impney Hill Climb
20th October 2016
John Sykes manged to get Callum Grant an Entry at Chateau Impney Hill Climb for his 21st birthday, John also gave Callum the use of his Merlyn formula junior again.
This was Callums First ever hill climb, after the first run Callum and the Magic Merlyn were fastest time up the Hill at a time of 43.91 seconds and only a second off the hill record which met great joy in the paddock for the Nigel Grant Historic Race Team. Run number two Callum almost mached the hill record being only 2 tenths off setting a time of 42.66 the Hill record was 42.42 after day one Callum was fastest man of the day.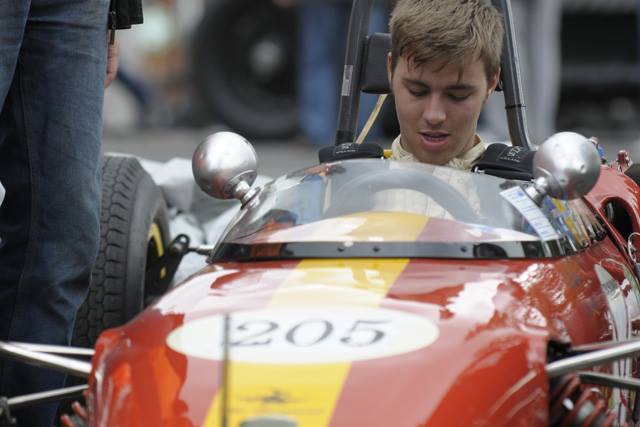 Day two saw the first competition run Callum must of woken up on the right side of the bed as he set a new Hill record at a time of 41.69 a time that no one else there thought would be beaten till a later class went out and a competitor fitted super sticky hill climb tyres and set a time of 40.50 which was unfortunately to much of a gap for Callum to make up being of period Dunlops. Run four saw him attempt to beat the leader but could only improve by half a second to 41.08 seconds. that was the end of the event what a great event and we will definitely be competing in 2017.
Thaks the John Sykes and family for lending Callum the car.

Last edited 20th October 2016.