2015 Season
5th May 2016
In 2015 we campaigned the Formula Ford 2000 (Delta), we started at Thuxton were we came away with a 4th due to an aero problem and a win. Race 3 was Donington Park which was a great battle for the lead eventually Callum placed the car 2nd at the end of the race. We continuously finished on the podium for the rest of the season but unfortunately finished 3rd at the last race of the year which put us third in the championship.

With the Elva that Callum was asked to race at Oulton park with Max Bartell they did only a couple of rounds in 2015. which included a win at Snetterton and at the Oulton Park Gold Cup. this was against much newer and faster cars, such as the Chevron B8's and Lenhams, completely outclassed the two young drivers showed it wasn't all about power and grip to beat the bigger cars.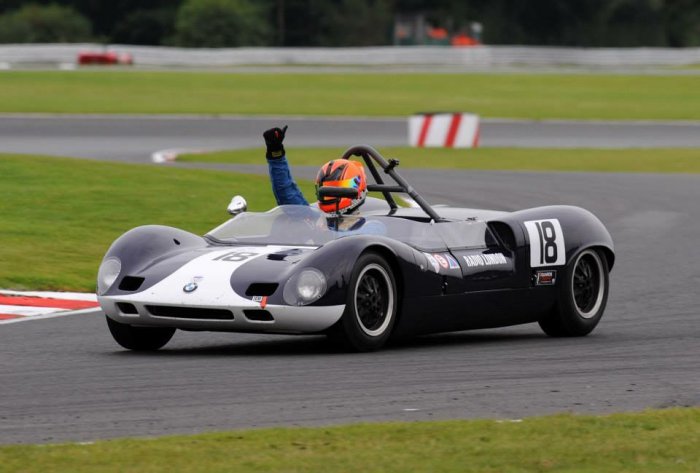 Unfortunately Nigel lost his father and Callum his Grandfather Robert Grant, towards the end of the year due to ill health, this was a very difficult season for the whole team. Robert better known as Bob was the season behind the racing bug and was a works Triumph TR driver in his younger years. He will be greatly missed and will always be watching over us all.

Last edited 5th May 2016.