Pau Success
14th June 2016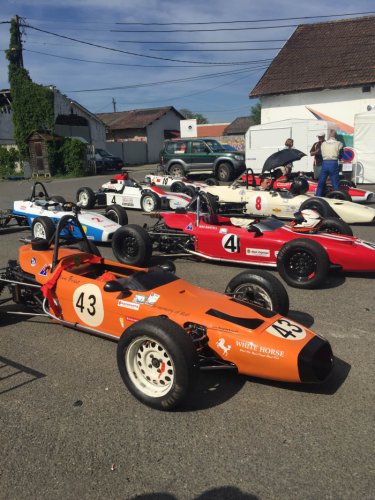 Practice:
Practice went well for both Max and Callum, Max taking to it quicker than Callum in the first session. When they returned back to the pits Max stated it was the best track he had ever been to. Callum was unsure about the track first time out but took to it later on in timed practice, when Callum was 4th fastest and Max 5th fastest. Both drivers reporting the cars were on rails and grinning from ear to ear.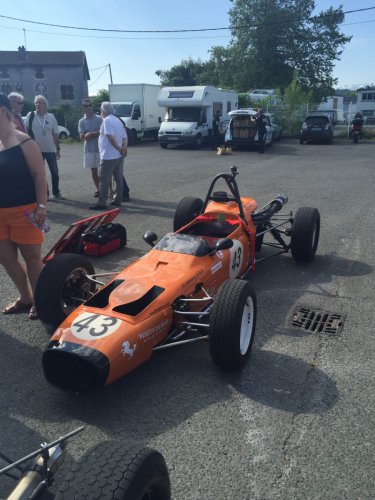 Qualifying:
Qualifying went well from the start for Max running in the top six for the first three quarters of the session, Callum had a slow start still trying to get to grips with the circuit fully. With four laps to go in qualifying Callum jumped up the field to 4th only to be knocked down straight away by Max who piped him by a few tenths, next lap round Callum went 4th again and help it for two laps till the last lap when Max managed to edge in front of Callum by two hundredths of a second. Again both drivers got out with a smile on there face happy for each other.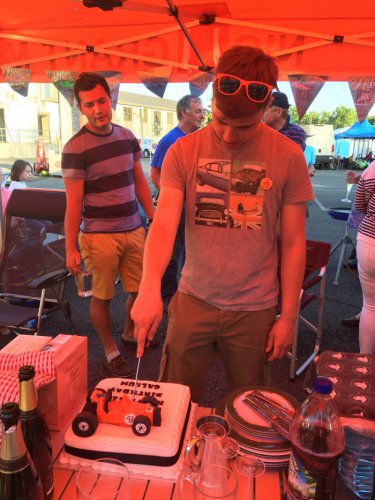 Saturday Night:
We celebrated Callums 21st Birthday by having a small party in the paddock after practice and Qual.
Race 1:
Unfortunately race one was wet, which wasn't god for Nigel Grant Historic Racing Team as we had no set up for the circuit and with the road markings the drivers had never encountered before if was going to be a difficult race. Lap one Callum spun on the third corner on a zebra crossing but luckily didn't hit anything, after setting off he was then faced with Max facing the wrong way at the next to last corner, unfortunately for Max he had to wait till all the cars had passed before he could get back onto the circuit. Callum Managed to climb up to 9th before the race was red flagged. Max felt it to dangerous to carry on in the wet trying to pass 24 cars round a street circuit tighter than Monaco.
Race 2:
Race 2 went better with callum starting 9th and trying to get through the pack to the leaders, and Max trying to get through the pack from 25th on the grid. This time the circuit was dry, this benefitted our drivers as that's what they set the cars up in. Callum managed a fantastic first half of the race by getting passed six of the cars in front of him but by this time the two leaders were 6 seconds in front of him. With a more modern Crossle chasing closely in fourth he had his work cut out to close the gap, but with a little help from slower cars and the fact the leaders were battling Callum and 4th place managed to haul the leaders in. Unfortunately it was the last lap so he couldn't do anything about passing the leaders, but third was good enough for our first time there. Max had an amazing race coming from 25th on the grid and by half way through the race was 13th, commentator quote was " Making overtakes where it shouldn't even be possible". Two laps from the end of the race Max had climbed to 10th with 8th and 9th 2 seconds in front, he caught and passed both of them before finished in 8th overall. STUNNING DRIVE!!!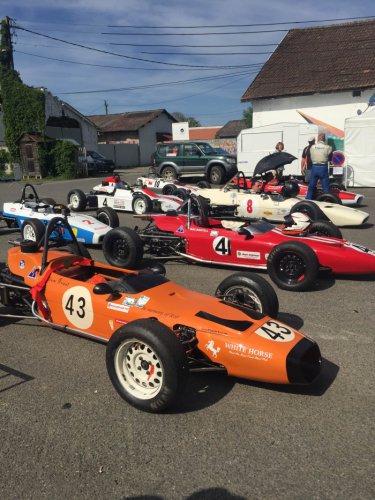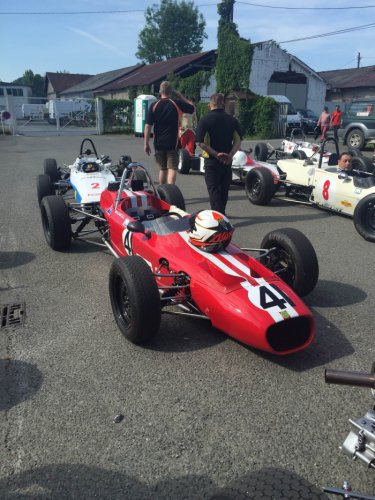 Last edited 14th June 2016.