Meet the team
Meet the team of Nigel Grant Motor Engineers and Nigel Grant Historic Racing
Garage Team

Nigel Grant
Nigel is the owner of the garage, he has been there from day one in 1988. He has developed and improved the business throughout the years with help from all the boys and girls at the garage. What you may not know about Nigel: He is a very fast racing driver and has competed around Europe and Britain. He can also play the Piano.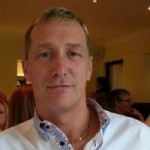 Nigel Richards
Nigel Has been working at the garage for 12 years now and is a valued member of the team. A friendly face and pleasure to deal with is listed by all the costumers. What you might not know, Nigel is a singer and a very good one at that. You will be able to hear him if you stay long enough.

Janet Grant
Racing Team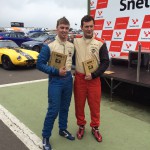 Callum Grant
Callum is Nigels son, he won the 2012 Historic Formula Ford 1600 championship for Nigel Grant Historic Racing Team. Callum used to race motorcross bikes and has recently decided to build a Rickman Metisse Pre Unit Triumph 500 Twin.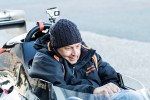 Peter Robinson
Peter Has been racing with us for 10 years now and is the technical man in the team. Peter can remember what tyre pressures we ran at any circuit any conditions and year. Peter enjoys to go skiing over winter and hiking in the summer.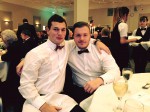 Max Bartell
Max came into racing relatively late compared to other young drivers. He won more races than any other driver in the HSCC in 2015. Max is definitely the life of the party but can also prove he is the man to beat in the car. Max is also an expert shot regularly participating in shoots over the winter.