Silverstone Classic Formula Junior Success
20th October 2016
In this years Silverstone Classic we only had one car and one driver competing, we were running John Syke's Ex Dennis Welch Merlyn Mk5/7 ( The Original Magic Merlyn), Callum was driving as he regularly does throughout most seasons.
In qualifying we had a few car troubles with the anti roll bar links coming off on the back which made the car under-steer massively, this lead to Callum only qualifying 5th out of 62 cars.
Race one was a cracker with Callum getting up to third place pretty quickly Battling with Nicholas Fennell and Cameron Jackson, changing places for at least three quarters of the race before Callum pulled a gap to fourth place and sat comfortably in third till the chequered flag. Callum said after the race"Unfortunately we didn't have the pace to keep up with Sam Wilson and Andrew Hibberd, but enjoyed it immensely".
Race two was a very lonely race for Callum and the Merlyn as it was a light to flag third place, which meant every race that The Merlyn and Callum have done at Silverstone Classic they have always finished on the podium in third place.
We would like to thank John Sykes and Family for lending us there beautiful Merlyn.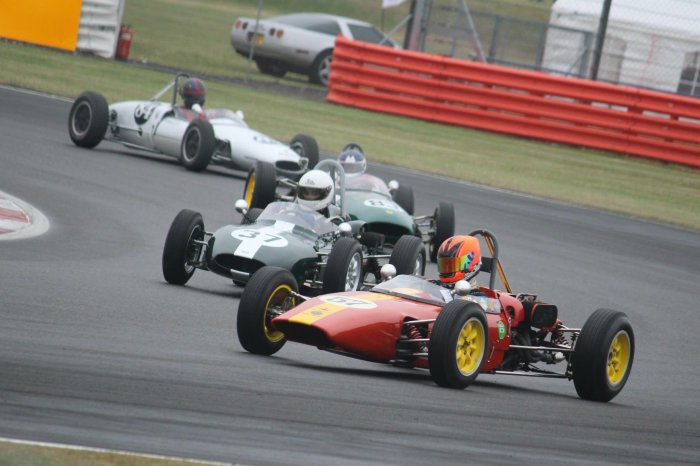 Last edited 20th October 2016.