2014 season
5th May 2016
In 2014 we decided to race a formula junior Lotus 22 that was loaned to us. As it wasn't ready we borrowed another formula junior (Merlyn Mk5/7). Donington Park was the first race of the year, driving the car for the first time Callum and the team managed to put the car third on the grid. In the race there was a 4 car battle for second and Callum came out on top to claim second in the ex Dennis Welch Merlyn.
We took the Merlyn to Thruxton for the second and third round of the season, Callum put the car second on the grid behind the reigning champion. Race one Callum had a bad start dropping him to 5th, before the lap was over we were back in second place and closing in on the leader at the rate of a second a lap. After putting pressure on the leader he spun on oil and left an open track for Callum to drive at the pace he wanted, at the end of the race he was leading by 30+ seconds. Race 2 was very wet, again Callum getting a bad start and dropping to third by the end of the first lap he was in the lead and pulling away at over 2 second a lap, by the end of the race he had won by 36 seconds.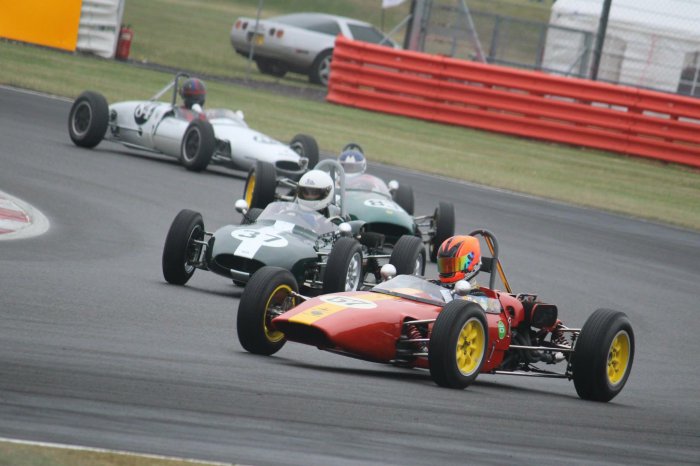 At Silverstone the Lotus was ready, unfortunately due to engine troubles the car did not finish. Snetterton was the next race and running 3rd in both races the ignition broke down which caused a misfire which unfortunately put us out the race again.
Cadwell park the engine was rebuilt, we qualified second behind an ex multiply champion in a Cooper, Callum lead the way for the first few laps before making a small mistake and letting second place through. In race two we had a problem with the clutch which meant off the line the car stalled which put Callum in last place. He drove the car through the field to finish second and not that far behind the leader.
The rest of the season we decided to go back to Historic Formula Ford 1600, after winning a few races at the end of the season and finishing on the podium every time out we managed to claim 4th in the championship.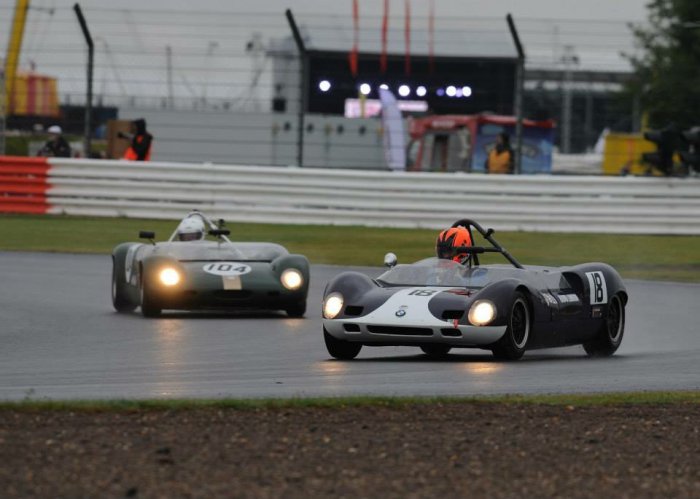 At the Gold Cup at Oulton Park Callum was asked to drive an Elva 7s in the Gaurds Throphy race with our good friend Max Bartell. first time in the car they managed to qualify 2nd. Max lead the race for the first few laps but it wasn't to be as the coil broke down and forced him to park the car.

Last edited 5th May 2016.